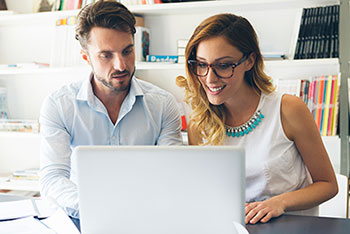 A recent article in the Sydney Morning Herald said home loan borrowers should shop around to get the best interest rate.
The article explains how Westpac's recent interest rates rise could be the starting gun for the other big banks to follow.
Already, most of the smaller lenders have raised their variable mortgage rates during the past couple of months.
It's unwelcome news for households already facing cost-of-living pressures and slow wages growth. Higher mortgage interest rates are the last thing we need.
But you don't have to simply accept a rate rise, you can shop around to find the best interest rate.
There's too much information
There are thousands of different home products, and no-one has time to go through all the information.
Changing banks is one of the most important financial decisions you have to make, and it's important to get it right.
We can help you by comparing all the loan products in the market for you. And then give you the best three lenders to choose from.
Have you got the best deal?
Importantly, we go a few steps further to help you make the right decision.
We give you all the information you need in simple language that is easy to understand – we call it your "Borrowing Plan".
Your borrowing plan is personalised to your specific needs and shows you the three best lenders for you to choose from. Then you will know you have the best deal.
What about the paperwork?
When you are looking to change banks, there is always paperwork and forms to fill-out.
You'll be pleased that part of our service is we complete all the forms and paperwork for you.  Our FastDoc system saves you the hassle of paperwork.
Click below to find out how we can help you….