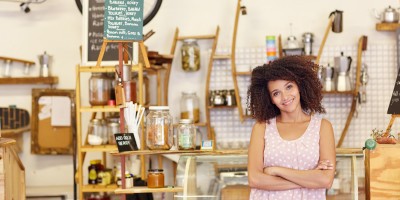 We survey all our Clients so we keep improving the service we provide to you.
92% of our Clients surveyed said they are "definitely satisfied" with our service.
See what they are saying about us….
Testimonials
"Craig's service was outstanding. Prompt communication, high attention to detail and professional conduct made our difficult transaction a breeze. I would highly recommend him."  Kurt & Jessie – Business Owners
"Craig was extremely helpful from the very beginning. He took the time to go through everything to ensure we were comfortable and were able to get our loan sorted without...
"Craig provided exceptional service as a mortgage broker that helped us understand the complicated process involved in purchasing our own home. He kept us regularly updated during the long process...
"I feel Craig Tracey was one of the best brokers I've ever dealt with. My wife and I felt comfortable talking with him face to face about our financial situation....
"Craig is incredibly knowledgable about his profession, he would keep constant contact throughout the application and approval process, even when I was working interstate. It was a pleasure to deal...
"Craig made the entire process remarkably easy and I've recommended him to a number of my fiends who are looking to enter the property market. Craig helped me with the...
"Craig was always very personable, available and knowledgeable. I knew very little about buying a house before meeting him, but now i feel much more informed and confident. Would highly...
"We have dealt with Craig for a number of years now and can not fault his service at all. We found our recent re-finance process to be so easy with...
"Our decision to refinance our investment property coincided with the banking royal commission. Although the conditions we were required to meet seemed excessive, Craig guided us through the process with...
"Craig has done an amazing job in providing me with my first loan 3 years ago and most recently helped me switch banks to find a better loan for my...
"I just wanted to take this opportunity to thank you for your efforts and professional care and response to the data collection and application process. The process of applying for...
"Craig was really helpful and absolute professional. He guided us throughout the process and was easy to reach. We were in the process of buying our first home and were...
"Craig was very helpful throughout the whole loan process, keeping us up to date with what was happening and answering any questions we had. Everything was thoroughly explained to us...
"Craig has been amazing in helping Scott and I sort out our finances and purchase our first home. He took the time to make sure we understood every step of...
"Craig and his team were fantastic from the beginning. They gave us confidence and step by step guidance for our first home loan. We felt very supported and their expertise...
"I was extremely impressed with the professionalism and attention to detail from Craig and the team at Citywide Lending. I would highly recommend them in the future."
"Craig and his team were excellent to work with – it was a seamless process, and they were all very professional along the entire way. Craig kept us up to...
"My husband and I have dealt with Craig on a couple of occasions to refinance our house and investment loan. Craig is the consummate professional. His knowledge and advice were...
"Craig was terrific taking me through my first mortgage and property purchase. He made the process very simple for me and was regularly in contact to update me on the...
"Craig and his team have a great system in place that is built upon always keeping the customer informed.  From pre-appliction to during and even post loan application, the communication...
"It's good to work with people who care about helping you."
"A relative recommended Craig and the Citywide team to us, from our first contact we were impressed with the information and advice they provided. We were informed of every step...
"Thank you Craig, it would have been impossible without you and Amanda."
"We just wanted to thank you for all your help with sorting out our home loan. Settlement went through smoothly and we move in on the weekend. Thanks again."
"Craig was there right from the start when we where looking at buying and selling our property. He guided us through the best way to finance our new property and also...
"Craig made the process of researching, applying and obtaining loans stress free for us. His service was amazing and kept us up to date every step of the way. Why...
"Craig's knowledge and experience is second to none. The information that he provided to us was invaluable; since it was our first time purchasing a property. The regular contact Craig...
"I would recommend Craig without reservation. He took the time to explain the convoluted loan process to my wife and me and was able to distill a vast amount of...
"From the start Craig was an absolute professional. He gave us several options to choose from based on information we provided him. The whole process from start to finish was...
"It's good to work with someone we can trust."
"Craig is not tied to any banks so we could trust his advice. At our first meeting he took the time to understand our budget, lifestyle and what we need...
"After our new loan started we got interest rate updates and loan reviews so we always have the best deal."