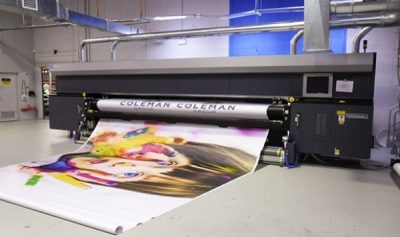 "Through all our research we decided that we just had to fill one requirement:  the new printers had to offer something more than we were already offering."
The decision to invest in capital equipment isn't one taken lightly by Coleman Group.
With improved speed, width and quality as the objectives, their research led to the purchase of Dhurst fabric printers.
This investment further cements Coleman Group as industry innovators, setting the bar even higher for printing quality and flexibility.
At Craig Tracey Lending, we are very happy to work together with Coleman Group to deliver world-class printing to their Clients.