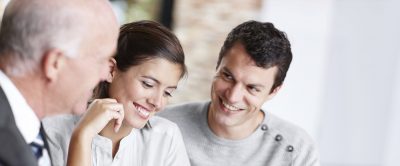 So you're thinking about refinancing your loans?
This is one of the most important financial decisions you have to make, and it's important to get it right.
If you do the refinance yourself, there's lots of information and it's hard to choose from hundreds of different loan products in the market – plus all the paperwork needs to be done.
If you use a Broker, you have to make sure they are independent and have the experience and qualifications to give you the right advice.
To help you with your decision to refinance, here's the 5 most common questions people need to ask when refinancing….
1. Why should I refinance my loans?
There are many reasons why people refinance.  Reasons like moving to a lower interest rate to save money on interest, borrowing extra money for home improvements, consolidating credit cards and other loans into one repayment, or changing your loan structure to fixed and variable.
2. How does refinancing work?
Your banker or broker should show you how the right lender and loan package can save you thousands in interest every year.  Also, they should help you get loan approval.  The new lender arranges to pay-out and take-over your current loan.  Importantly, we make this process simple for you and keep you updated at every step.  See more information about this here:  Find a better deal
3. How much will I save by refinancing?
Most people can save thousands of dollars in interest every year by refinancing to a new lender. We show our Clients how much they will save in the Borrowing Plan we prepare for them – we can do the same for you.  See more about our Borrowing Plan here:  What we do
4. Do I have to change my savings accounts?
You can change-over your savings accounts to the new lender but you don't have to – the choice is yours.
5. Do I have fill-out forms and paperwork?
Yes, with any refinance there is paperwork and application form to fill-out. However, we do all the forms and paperwork for our Clients.  You can email your documents to us, or we arrange Dropbox folder for you, and we do the rest.  See more about our FastDoc system here:  What is FastDoc?