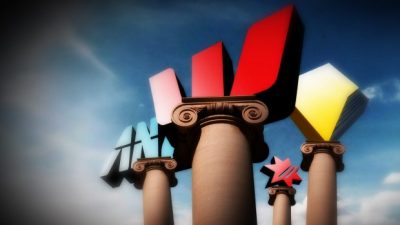 Interest rates are at historic low levels, but how do you know if your bank is giving you the lowest rate on your loans?
Whether you have a home loan, investment loan or business loan, you should always try to negotiate a lower interest rate for these loans.
What does your bank look at
There are many things the banks look at when you ask them for a lower interest rate on your loans.
The things your bank will look at are your total loan amount, value of your property, other products you have with them and other banks interest rates at the time.
It's important you know most banks have "under the counter" rates that are lower than the advertised interest rate. So you should always ask for a better deal.
Before you talk to your bank
It's good to shop around before you talk to your bank.
You can use interest rate comparison websites, but there are hundreds of different loan products on the market so you need to allow plenty of time to go through all the information.
Also, banks call loan products by different names, so it's important you compare apples with apples when looking for a better deal on your loans.
Check your borrowing capacity
Before you decide to change banks, you should check your borrowing capacity.
Changes in bank rules around living expenses calculations have effectively wiped huge amounts off the maximum a bank will allow you to borrow.
Many people are now finding they originally borrowed more than a bank would lend them under current conditions, meaning they haven't got the option of shopping around to get a better interest rate.
Your bank won't help you with this. So you will need to talk to an experienced broker to check your borrowing capacity.
Have got the best deal?
Sometimes it's hard to know whether you've got the best deal from your bank.
It's worthwhile working with an independent broker to save time and get a well-rounded understanding of the advantages of each loan product.
We go a few steps further to help you make the right decision
At Craig Tracey Lending we take time to listen and understand you then we compare all the loan products in the market for you. But what make us different to other Brokers is we go a few steps further to help you make the right decision.
Your borrowing plan gives you all the information you need
We give you all the information you need in simple language that is easy to understand – we call it your "Borrowing Plan".
Your borrowing plan is personalised to your specific needs and shows you how to save thousands of dollars in interest, fees and charges over the life of your loan.
Click below to contact us now….