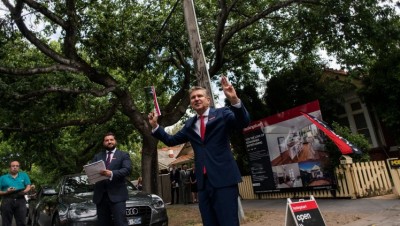 A recent article in Sydney Morning Herald discussed the likely impact of further interest rate cuts on house prices.
In the past, lower interest rates were a major contributor to the significant increase in property prices.
Interest rates have been a key driver of property prices
Recent research by the RBA shows interest rates were a major driver of the recent east coast property price boom. The research found that a one percentage point reduction in interest rates boosts property prices by 8% in the following two years.
More recently, price growth in Sydney and Melbourne accelerated in late 2016 following the RBA interest rate cuts in May and August 2016.
Current climate post Royal Commission
Although interest rates are important, they are not the only factor influencing housing prices. Tax settings, banking regulation, population growth, income growth and the responsiveness of new housing supply to growing demand all influence property prices.
In the current climate post Royal Commission, lower rates are likely to have an impact on prices, but the impact will be significantly smaller than in the past.
Conditions have changed considerably since rates were last cut in 2016.  Most notably, stricter bank lending rules mean lower rates will not allow potential borrowers to get more finance.
And this will keep property price in-check should there be any further interest rate cuts.