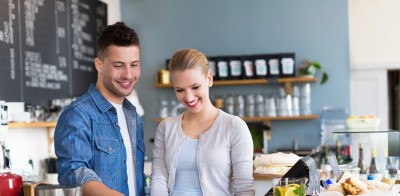 Cash is the oxygen that fuels every part of a business's day-to-day operations.
If your business does not have cash in the bank, you can't pay your expenses.  And if you can't pay your expenses, you're not in business.
Incorporating good daily habits for healthy cash flow will boost your organisation's cash flow performance.  So, here are our top five essential tips for diligent cash flow management.
1. Bill clients sooner
While this may sound obvious, the sooner you send out invoices to clients, the sooner you'll get paid – which means that the cash will keep pumping in.
Whenever you've completed a project, you want to send out an invoice so that you won't forget about it later. After all, you're extremely busy and it's easy to let an invoice get overlooked.
2. Do a cash flow forecast
Too many companies get blindsided by unfavourable movements in cash flow that could have been predicted if they'd planned for the future.
Quite often small and mid-sized businesses aren't prepared for all the costs associated with growing quickly. More sales could mean more employees and a bigger inventory.
The forecast could be as simple as paper and pencil for the smallest company, but others will want to put together a more formal cash flow projection.  A rolling 12-month forecast is the best practice for most companies.
If you start mapping things out week by week, you'll see where to expect surges in expenses ahead of your big sales season and where several payments might come due all at once.
3. Make cash flow a priority
Make sure all employees understand improving cash flow is a priority.
Remember that your employees will be motivated by the targets you set for them.  Accounts staff could have collection targets. Even your sales staff could be on board.
If a salesperson only has a revenue goal, they will work to meet it, regardless of whether the invoices are paid on time or in full.  Instead, you could introduce a policy where if something is written off, the revenue is deducted from sales commissions.
4. Don't Leave Out Specific Details
Ask every client what they require on their invoices. It may sound like a waste of time upfront, but if you address this first, you're reducing the chance of an invoice being returned or not paid because you left out a piece of information.
Questions to help you get started on your invoice:
Does your client require a purchase order number or will an invoice number be enough?
Are you required to have an Employer Identification Number?
How detailed does the invoice have to be?
Who should I send the invoice to?
5. Use invoice finance to unlock working capital
Even Australia's largest and most successful companies regularly use invoice finance to improve cash flow.  Invoice Finance can reduce your cash flow pressures by providing same day funding on outstanding invoices.
In addition, it can enhance your business growth by allowing you to access up to 80% of your invoices by the next working day.
At Craig Tracey Lending we can help you with Invoice Financing so click below to contact us now….